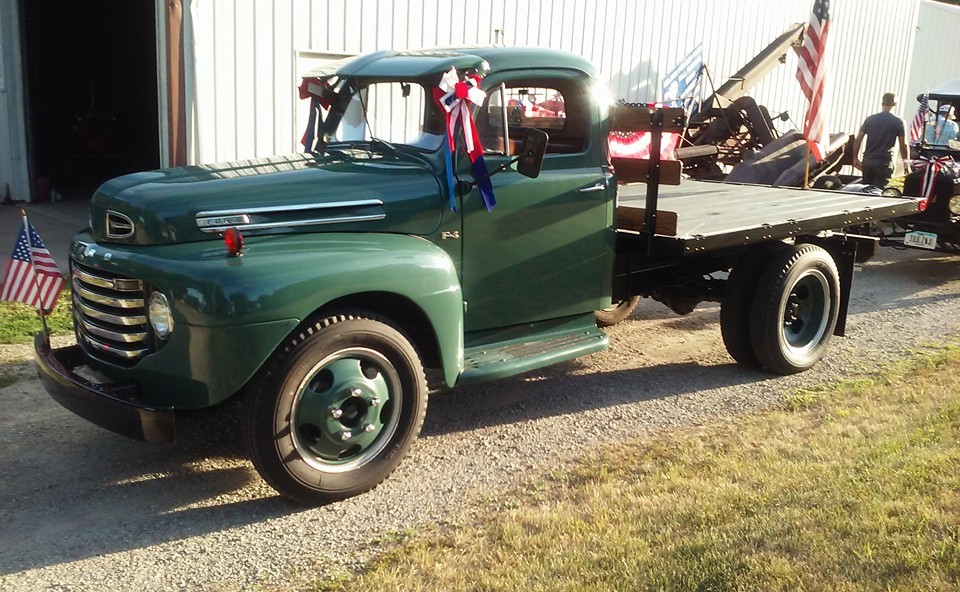 Stan Harms Estate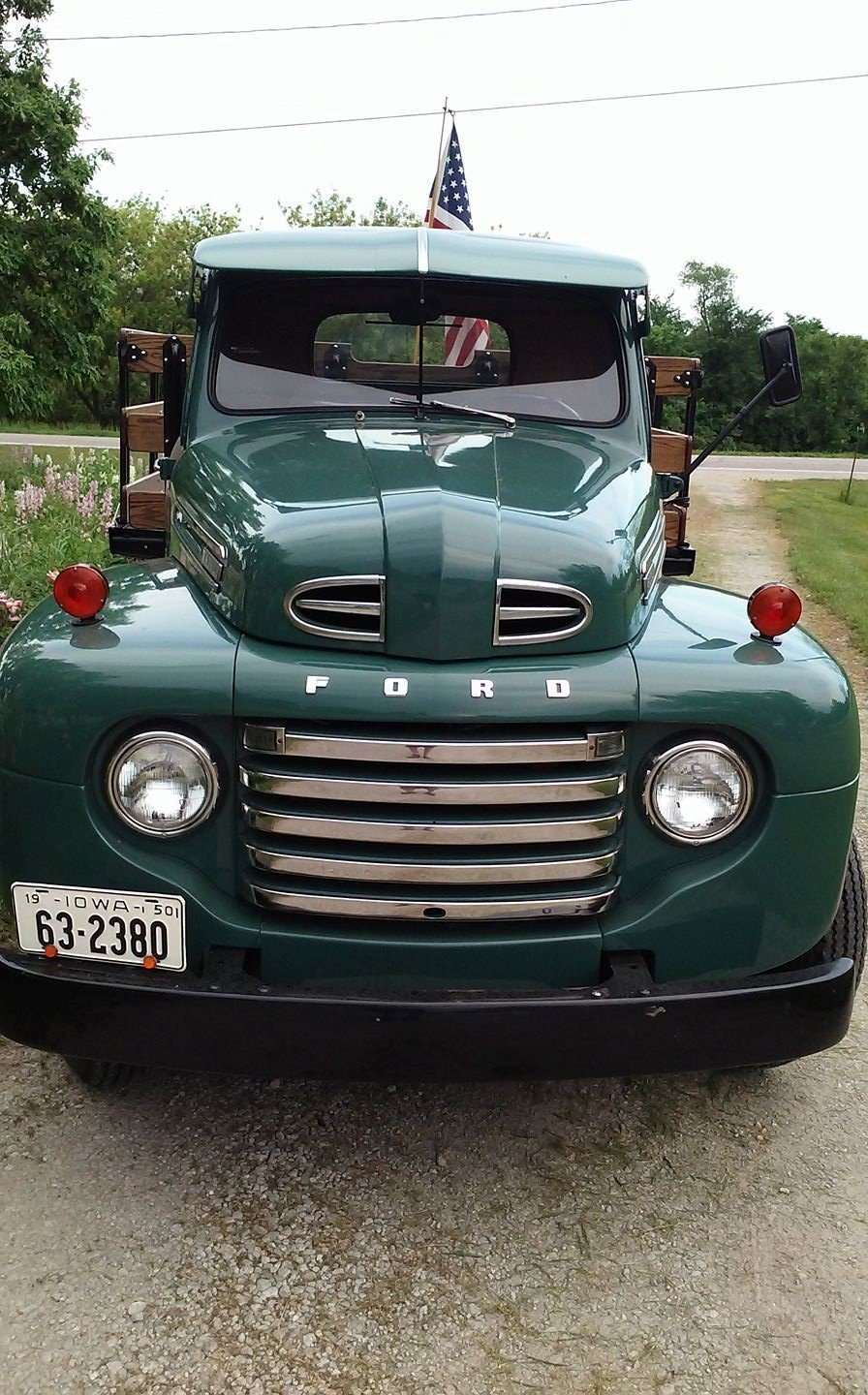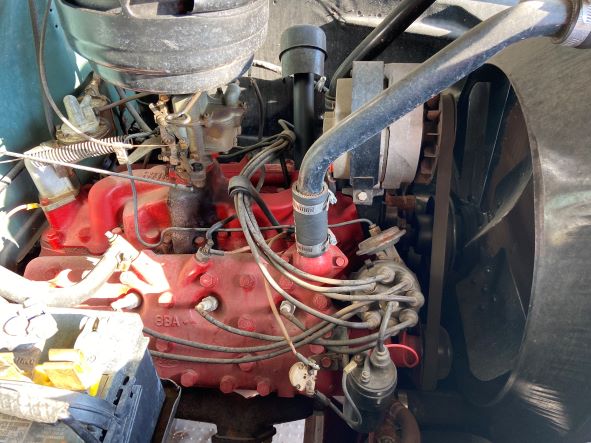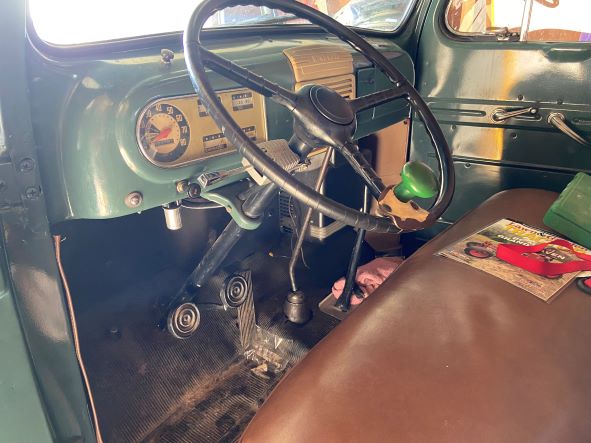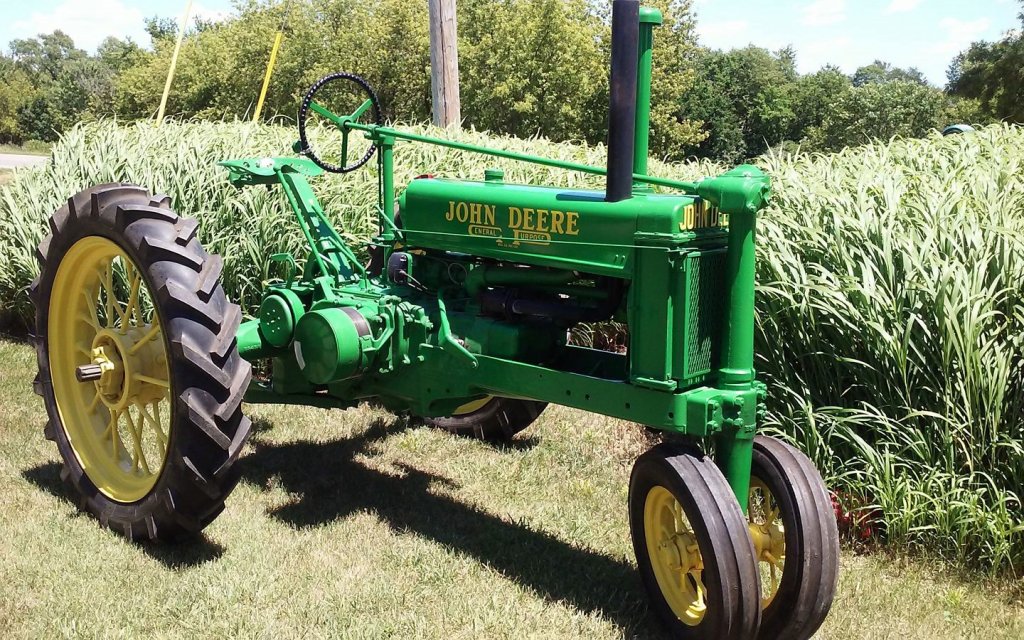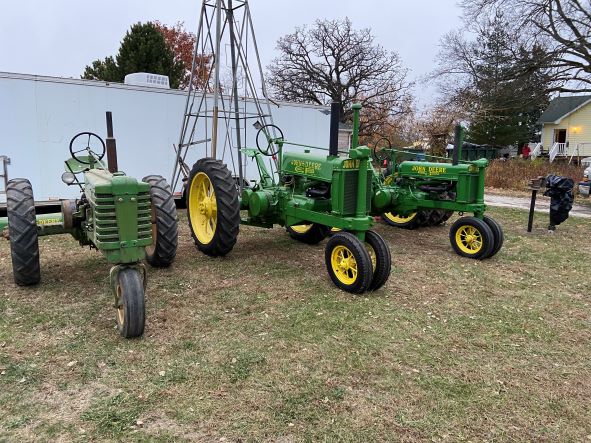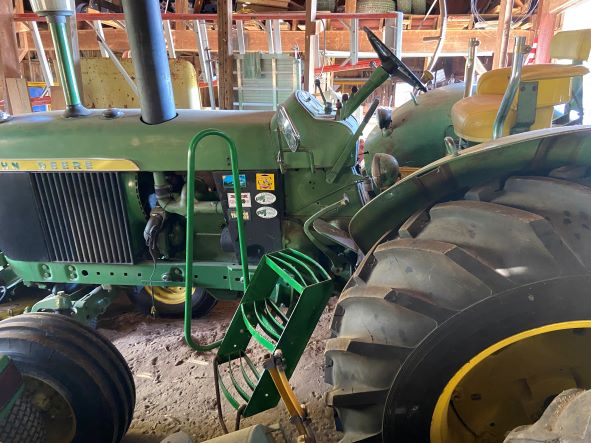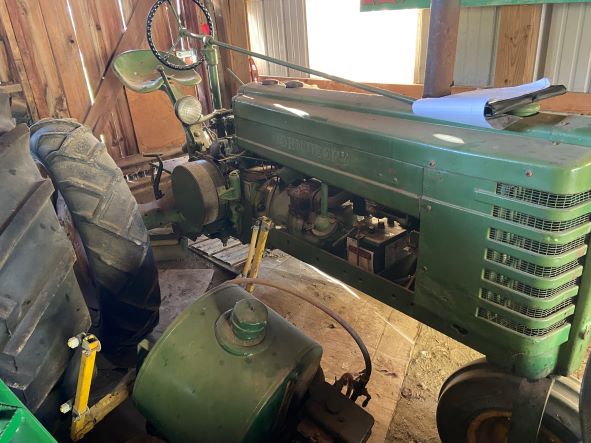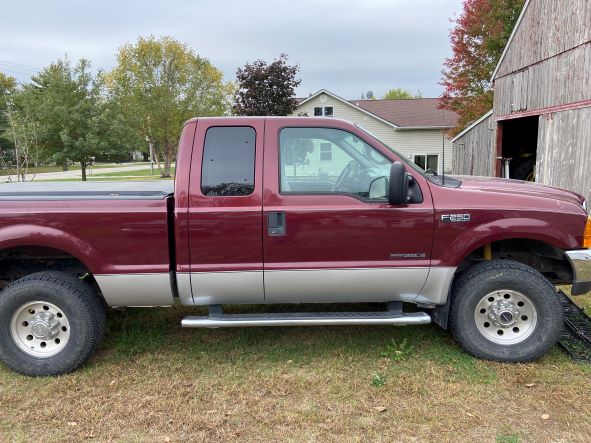 Saturday November 20 10:00 A.M.
Location: 981 198th PL, Pella Iowa
Directions 2.5 miles south west of Pella on University St.
Antique Truck, Tractors, Lawn Mowers, Pedal Tractors and other Collectables
Late addition , 2000 Ford F250 7.3 diesel engine automatic , 195000 miles
1950 F-4 Ford truck with ft flat bed and sides, completely restored; The Original straight 6 engine for the truck:
1946 JD H:
1935 unstyled JD A: 1937
J

D B: JD 3010 WF Diesel serial number 19216
;MF model 7 and 10 riding lawn mowers: Wheel Horse model 753 riding mower: 1964 JD 100 riding mower:JD 70 Riding mower: 1972 JD 100 riding mower: 1969 JD 112 riding mower for parts:JD 212 , 322 riding mowers: Viking garden tractor: MM 110,and 112 riding mowers:Sears custom riding mower:Pennsylvannia riding mower:Craftsman little tractor: 2 Hiller yard tractors (restored) on with a pull behind mower: Bolen Huskey 853 for parts: 2 JD tractor spoked rims:JD 36" and 49" snow blowers:JD snow blade:JD sprayer: JD riding mower garden disc; JD lawn aerator :JD 1 bottom plow: Dearborn 2 bottom plow: JD 80 yard cart: Wheel Horse lawn cart: Pedal tractors consisting of, Farmall 400, JD LGT, 9, 10, 20, IH 806 ,WD 45, 4 pedal tractor wagons, one TBird pedal car, 8 Radio Flyer wagons old gas pump: Mutiple oak tables , antique high chair:antique secretary desk with curved glass cabinet: antique dressers and chest of drawers,small hand corn sheller:Doodle Bug; Windmill: Old school wooden school desk: Church pew: Copper double boiler: old scale; White Mountian ice cream freezer: Maytag gas engine: Round Oak wood burning stove: cedar wardrobe: Crank wall phone: Cast Iron yard bench: large old radio: piles of collector books and magazines ; boxes of partial restored projects;
Note: Stan loved to restore tractors, lawn mowers, pedal tractors and antiques of all kinds. the shop and house are full of projects in all different stages of being restored.
Most of the above listings are restored. i know i have missed some things, the buildings are full. As we start to load the racks i am sure that we will find more.
I will continue to update the website with more information and pictures. www.tricountyauction.com
We
will
have to run two rings at a time so bring a friend.
Trailers And Tools
2015 PJ 22' gooseneck trailer: 9' flat bed trailer: 20' car trailer: Castair upright air compressor:Ridgid compound miter saw: Lincon wire welder; large torch: Contenital drill press; multiple gas weed eaters; large amount of scaffolding: Werner EXT ladders, multiple step ladders: engine stand; PT hyd lift; old JD running gear: flair wagon: Roose bale forks; front fenders for a JD tractor: JD pad weights: large anvil: Stihl chain saw: at least 2 hayracks for of hand and power tools the shop was full: also large amounts of scrap iron, and other items to numerous to list.
terms of the sale are cash or good check, announcements day of sale take precedence over any written ad. owner reserve the right to reject any and all bids
lunch on grounds
Sale conducted by Tri County Auction www.tricountyauction.com
Brad Veenstra 641-780-4077